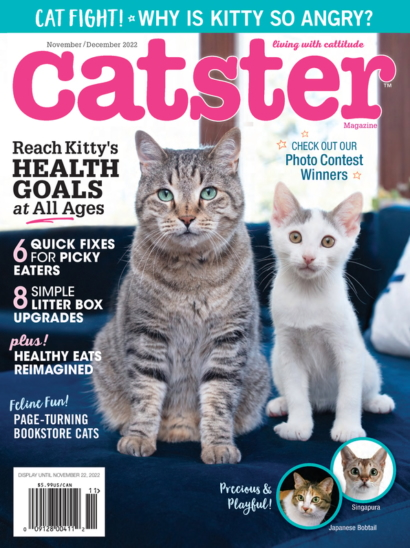 Subscribe Now & Save!
ONLINE SPECIAL
Limited Time Offer!
Save 51% off
the cover price!
Just $17.48 Per Year
Catster Magazine:
Catster (formerly Cat Fancy) is full of the tips, advice, and news you need to help keep your cat happy and healthy. Ideas for interacting with your cat, lifestyle stories, new products, new ways to care for your cat. If you liked Cat Fancy you will love Catster.